A unique mineral composition,
both pure and beneficial
Velleminfroy, mineral water from Bourgogne-Franche-Comté in France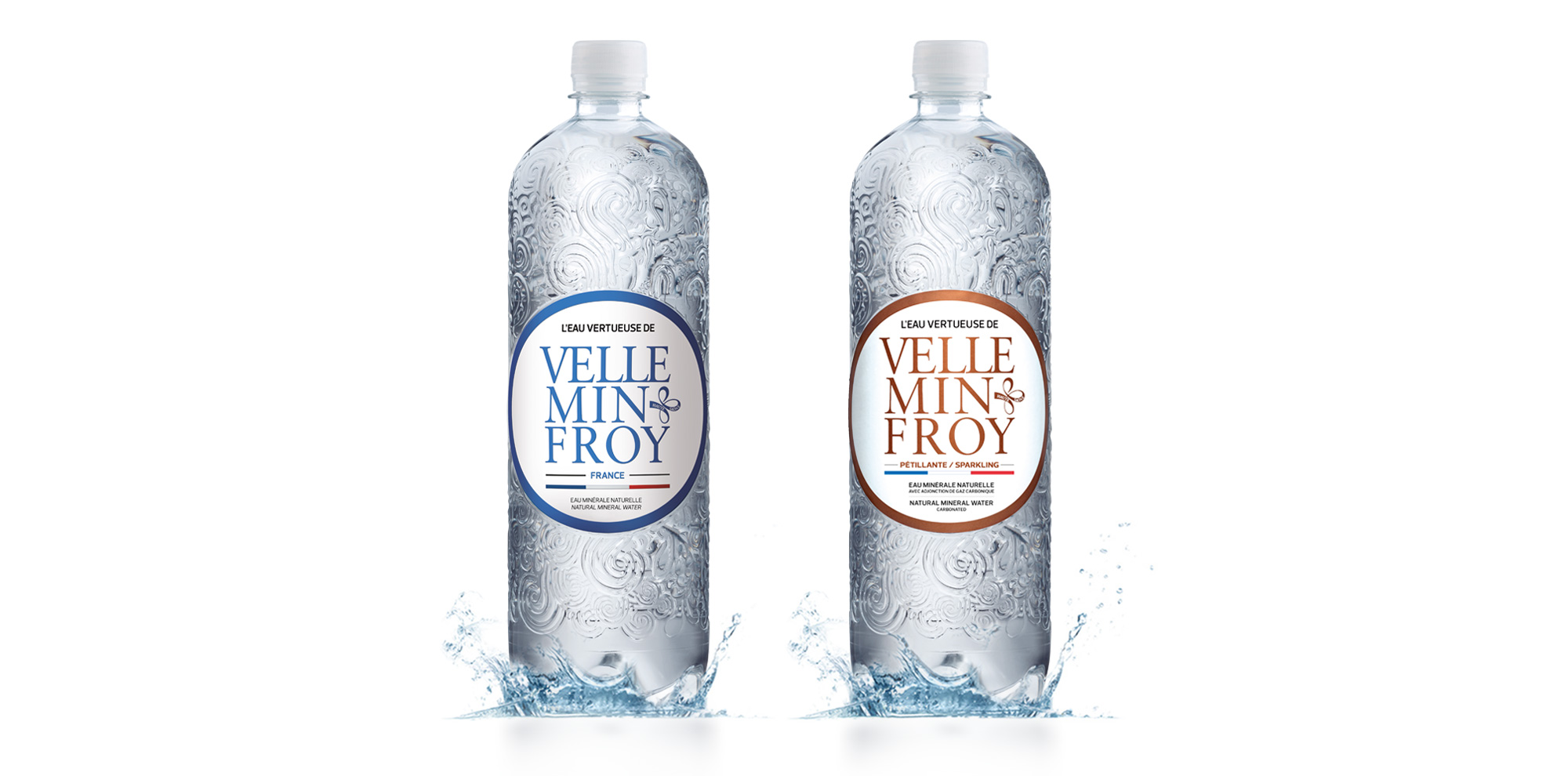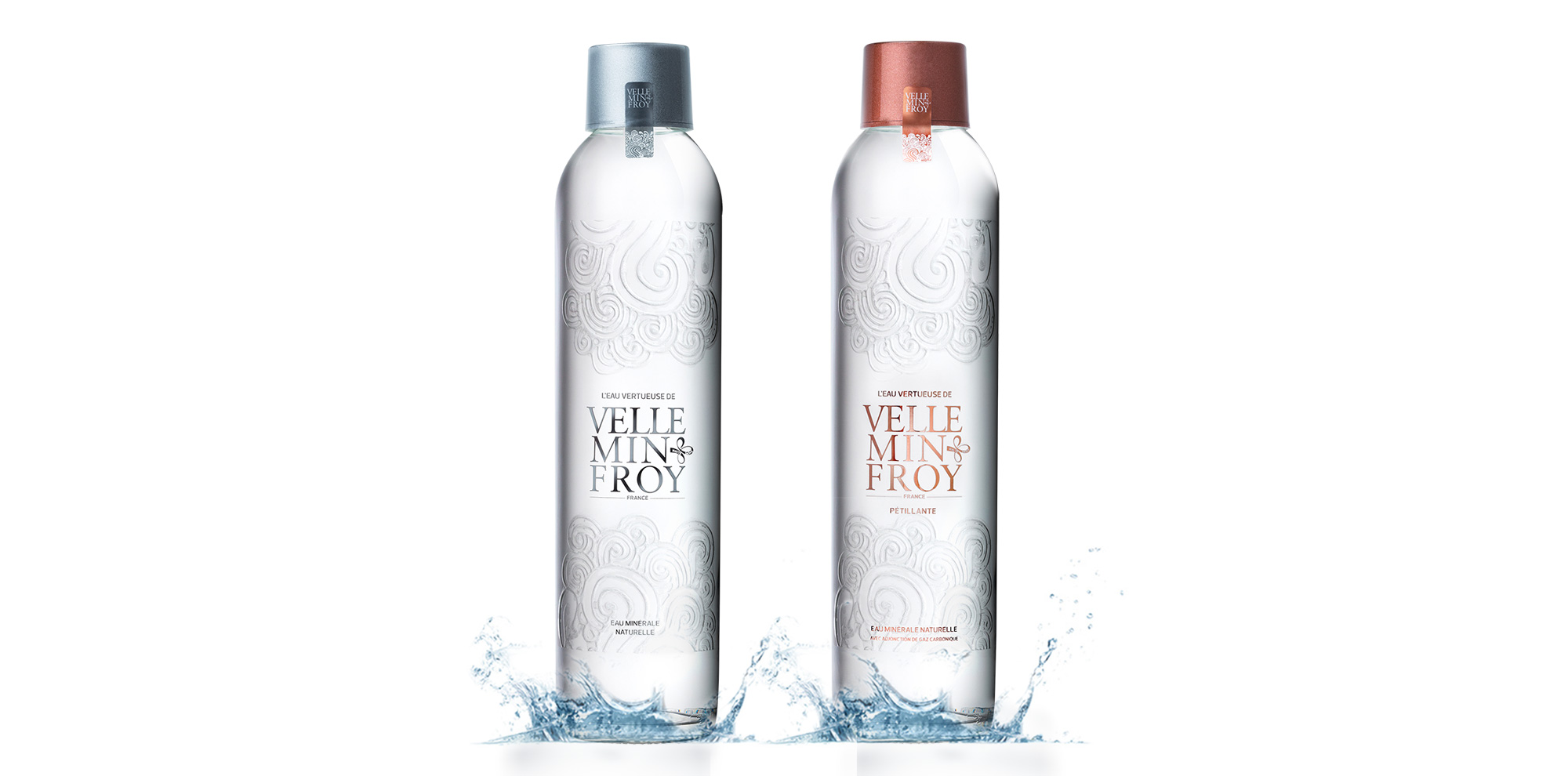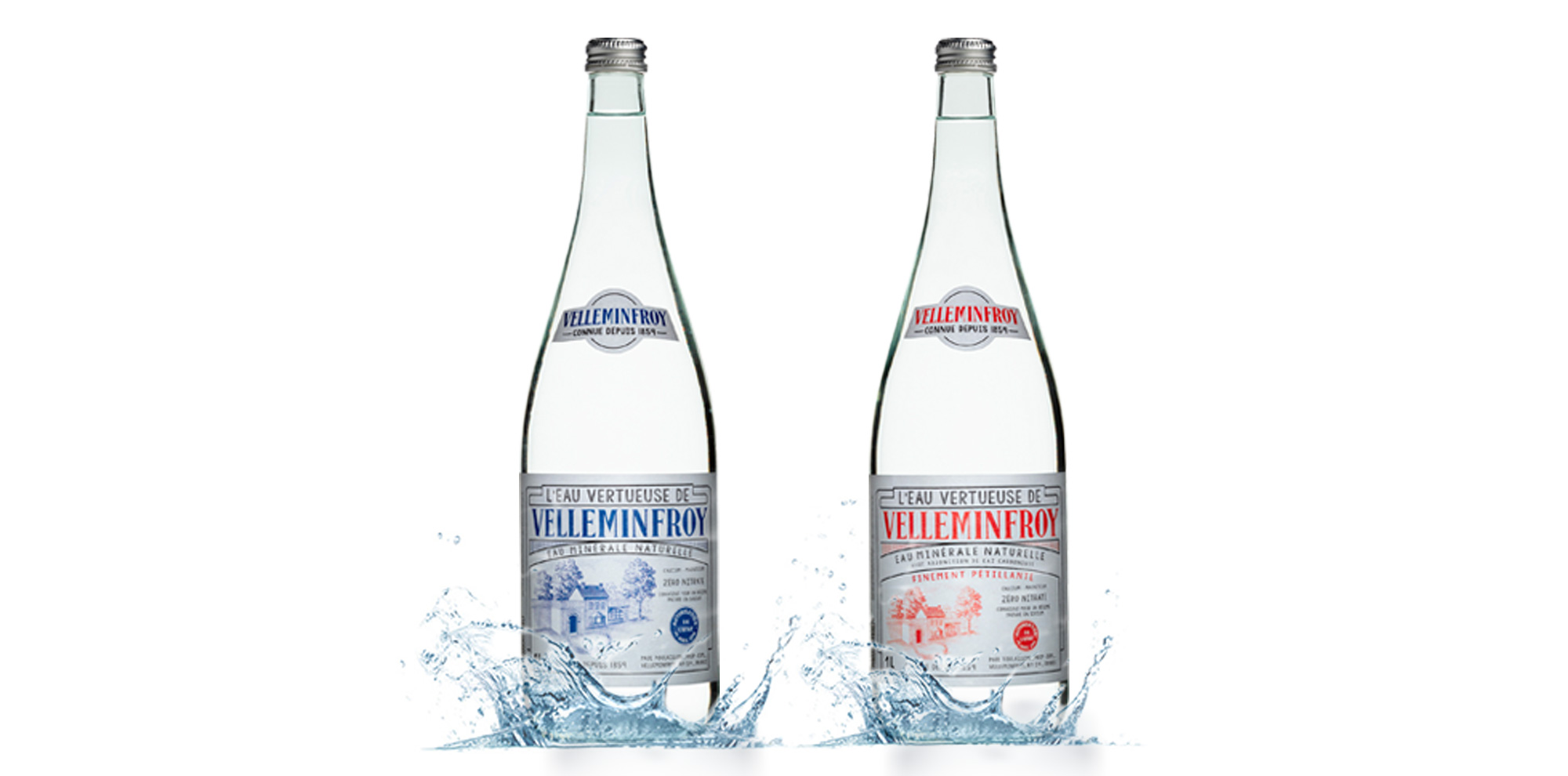 Velleminfroy water draws its unique properties and flavour from the soil of a preserved natural environment in Bourgogne-Franche-Comté in the heart of Haute-Saône in France, making it a water unlike any other.

Velleminfroy water has been acknowledged for its health-giving properties since time immemorial and was officially recognised as a "natural mineral water" by decree of the Imperial Academy of Medicine in 1859, during the reign of Napoleon III. The new bottling unit located between Lure and Vesoul now confirms this revival.

Velleminfroy mineral water is absolutely pure: it contains no nitrates, pesticides, traces of medicines or microplastics! A natural
purity
0 nitrates Remarkable in calcium
510 mg/l Excellent in magnesium
66 mg/l Low in
sodium
10,3 mg/l