Discover the elegance of the Prestige range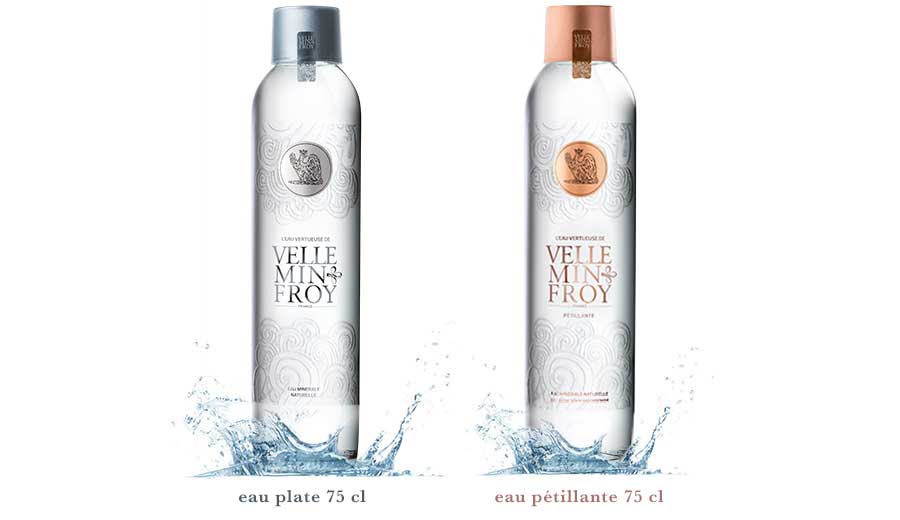 Natural Mineral Water
Bottles made from high-quality PET
Rich in minerals (calcium and magnesium)
Low in sodium
Absolute purity (0 nitrates, 0 pesticides, 0 traces of medicines)
The finest tables deserve the finest of waters! Like a grand cru wine, Velleminfroy mineral water, which has been appreciated by connoisseurs since 1859, has now been given a new glass container that perfectly embodies French taste and refinement. As well as bringing a touch of class to restaurant tables and those of all lovers of fine foods, it brings out the best in all kinds of dishes, from the most down-to-earth to the most sophisticated, without ever distracting from the taste of the food itself.
As well as its own gustatory qualities recognised by the international 2018 Eaux Gourmet competition, it offers many advantages that allow you to preserve your health whilst enjoying good food.

An imperial heritage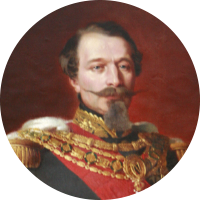 It is in Franche-Comté, from an unspoilt natural site that Velleminfroy water draws all its mineral qualities, its purity and its unique flavour.
Discovered by chance by a doctor named Jacquez in 1829, Velleminfroy mineral water quickly attracted considerable interest. On 29 December 1859, after
the Imperial Academy of Medicine had given its approval, the water was «authorised for medical uses and for delivery to the public» by an Imperial decree issued by Napoleon III. For the Emperor was a fervent devotee of thermal cures, and thanks to his enthusiasm thermal spas would enjoy a boom during the Second Empire. Napoleon III's great interest in spas would lead him to authorise the commercialisation of waters from mineral springs
with recognised benefits, among them the Velleminfroy spring, which would benefit from the craze throughout the 19th century.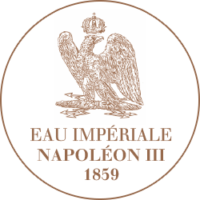 And now, Velleminfroy is prolonging that imperial heritage to bring its many qualities once again to all those who appreciate well-being and pleasure!