The PET range, mineral and virtuous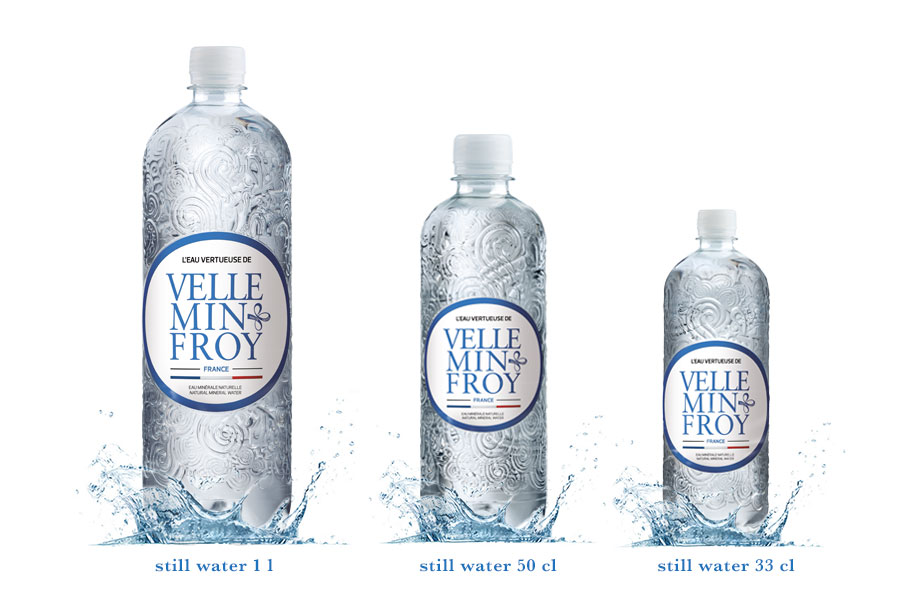 Natural Mineral Water
Bottles made from high-quality PET
Rich in minerals (calcium and magnesium)
Low in sodium
Absolute purity (0 nitrates, 0 pesticides, 0 traces of medicines)
Velleminfroy still water is your best everyday ally. As well as keeping you hydrated, it will keep your body topped up with two essential minerals, calcium and magnesium. Because it possesses a range of properties unlike those of any other water, regularly drinking Velleminfroy water can be an excellent source of balance and well-being in your everyday life. Drinking 1 litre of Velleminfroy provides 510 mg of calcium, or 65% of your daily requirements. As for magnesium, Velleminfroy provides nearly 20% of your recommended daily intake. So why go without?
Discover Velleminfroy in bottle sizes to meet your needs: 33 cl, 50 cl and 1 L.

PET bottles for water that is both sparkling… and virtuous!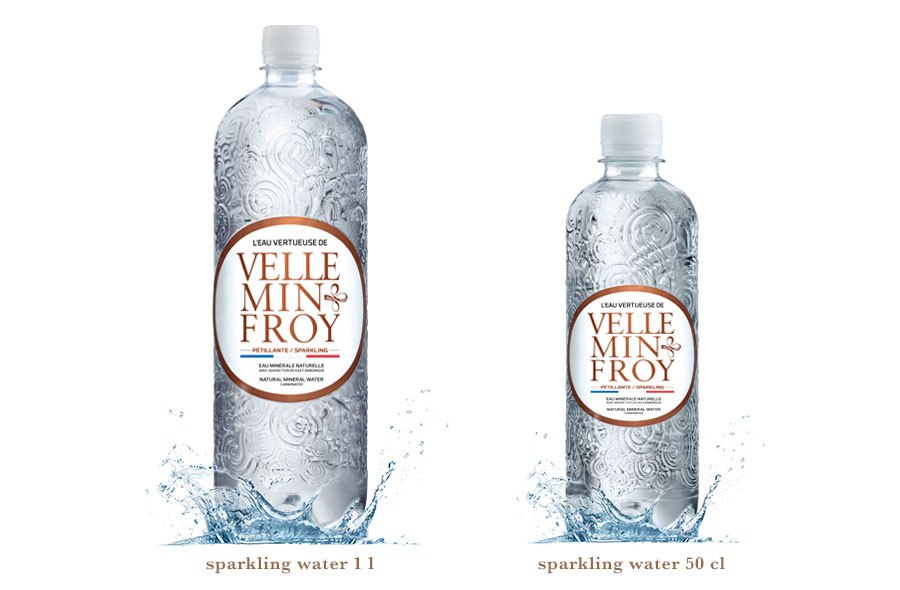 To satisfy the most demanding of taste buds, Velleminfroy is also available in a finely sparkling version, carbonated by adding carbon dioxide gas. Enhanced with bubbles, it still has all the qualities that have secured the reputation of the still version: high mineral content (calcium and magnesium), no nitrates, low sodium content and above all, the ability to stimulate the digestive system.
Velleminfroy sparkling water has plenty of character: fine bubbles give an intense fizz in the mouth, for a refreshing, thirst-quenching sensation. Ideal to add sparkle to your meals, it is the perfect complement to tasty foods.